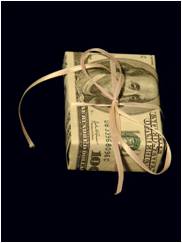 If you are the named beneficiary of a loved one's trust and you believe the trustee is making improper distributions, it is time to take action. It is possible the gave your inheritance to somebody else by error. It is also possible the trustee is acting intentionally. In either circumstance, we can help. Trustees are required to treat all beneficiaries fairly and to use reasonable efforts to carry out the terms of the trust. If a trustee fails to comply with this duty, it can result in you having a claim against the trustee. We can assist a beneficiary with filing a lawsuit against the trustee of the trust if:
Distributions of assets or payment of money was made to parties who are not named as beneficiaries according to the terms of the trust.
Another beneficiary received an excessive payment, which resulted in the size or amount of your inheritance being reduced.
A contingent beneficiary (entitled to receive the distribution of a primary beneficiary that pre-deceased the creator of the trust) was not given their share.
In situations like these, it is essential that you act quickly in order to protect your inheritance. We are experienced in pursuing legal action against trustees that fail to fulfill their obligations. Let us help you. Call The Legacy Lawyers now for a no-cost consultation: (714) 963-7543. At The Legacy Lawyers we are dedicated to your peace of mind.