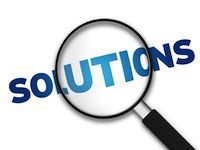 If you have recently lost a loved one and, after reviewing their estate planning documents, you suspect the documents do not reflect the intent of the deceased, let us help. It is possible the decedent was the victim of undue influence or lacked the capacity to properly sign the will or trust document.
Undue influence occurs when the decedent suffered a weakened state of mind and another party took advantage of it. A common example occurs when a caregiver pressures the senior citizen into signing a will or trust. Undue influence can include threats and making the elderly person feel guilty. In proving undue influence, you must show the decedent had a weakened state of mind at the time the will or trust was signed, which then may shift the burden of proof to the opposing party.
Lack of capacity occurs when the decedent does not understand the document they signed. If the person executing the will or trust does not know the nature or extent of their property, their relationship to the named beneficiaries, or the fact that they are signing a will or trust, a lack of capacity exists. To prove lack of capacity, it is important to provide the court with medical evidence supporting the decedent's state of mind at and around the date the estate planning document was signed. Additionally, evidence proving the decedent's true intent (which is not reflected in the will or trust) is beneficial.
To learn more about undue influence or lack of capacity causes of action, contact The Legacy Lawyers. We will carefully walk with you every step of the way. You will never be left wondering what to do next. Start today by calling to schedule your no-cost consultation: (714) 963-7543. At The Legacy Lawyers we are dedicated to your peace of mind.